Thermostat Installation
Need help installing a new thermostat? Look no further!
good practices and trusted business
expert thermostat installation, your safety and wellbeing come first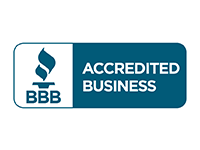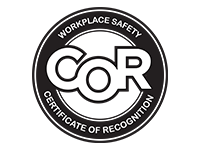 3 steps for picking the right home thermostat
Step #1 | Identify your heating and cooling system
Single Stage Furnace
Single-stage heating means that your furnace only has one level of heat output. An example would be if you only have gas, forced air heater, or if you have an electric AC system with a separate heating system. This is used to be the most common type of system all over the country. If you already have a thermostat for that system, then you will likely have 6 wires or less coming from your wall.
Multi-Stage Furnace or Heating System
Multi-Stage heating means that you have two or more levels of heat in your home. This type of furnace is increasing in popularity in Calgary due to its energy-saving features. The second level of heat is commonly referred to as an emergency heat setting. Therefore, because the low setting is adequate to meet household cooling or heating demands 80% of the time, the multi-stage unit runs for longer periods and provides more even heat distribution through the house or building.
Step #2 – Pick the features you would like in a thermostat:
Smart
This system like the NEST is the ultimate system. It is adjustable from everywhere and anytime, it learns the temperature fluctuations of the home and it saves the most in Energy Bills.
Wireless
A Wireless Thermostat means true freedom, something we in Calgary really love. It allows you to place the Thermostat anywhere and everywhere, simple!
WiFi
A WiFi Thermostat will let you place your thermostat anywhere within a Wi-Fi zone, which means flexibility and freedom to place it in different areas of the home.
Programmable
A programmable system has different types of setting depending on the type of programmable. You can have 5-2, 2-2-1, or 7-day programming capabilities. These are the separate types of day combinations that exist for thermostats. These styles have even evolved to include touch screens.
Digital
This style is not programmable but it has a digital readout similar to your digital alarm clock.
Mechanical
These systems work with a mercury switch that does the job of a relay switch today. They are not able to be programmed and are the original technology of thermostats.
Step #3 Talk to a specialist ( if in doubt )
Choosing the right thermostat model will depend on the features you desire and the style you prefer. We have included a few popular choices. However, a second opinion from a professional is always the best. If you need additional assistance determining what thermostat will work best for you or simply want to book a thermostat installation service, let us know!

A lot goes behind the scenes
Alberta Home Services is proud to adhere to the best practices, hiring standards, safety, and guaranteed results. All of our technicians are carefully vetted, screened, and trained to provide a high-quality service every time. As mentioned, we adhere to strict safety protocols to provide you with peace of mind when hiring Alberta Home Services.
Alberta Home Services has been awarded as the #1 furnace and duct cleaning service through our daughter company Alberta Furnace Cleaning since 1986. We have the recipient of the Consumer's Choice, Calgary Herald and Sun Reader's Choice, Homestars' Best of Calgary, Top Choice, and many others as well as being the first member of NADCA in Calgary and rated A+ by the BBB since 1986.
AIR PURIFICATION
Learn more about UV Light and your air
PREMIUM FURNACE FILTERS
Get rid of allergens and pollutants fast
HUMIDIFIERS
Learn about our water-saving humidifiers