Signature Furnace Tune-Up
Exclusive 28 point service tune-up that has made us famous in Calgary
good furnace tune up practices
expert and certified furnace services, your safety and wellbeing come first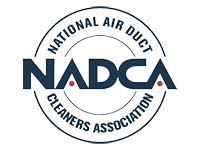 Best Practices
National Air Duct Cleaning Association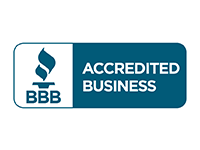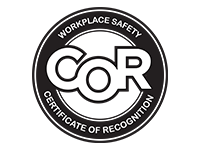 WE SERVICE ALL MAJOR FURNACE BRANDS

28 Point Furnace Tune Up
Our signature furnace tune-up will have your heating unit running smoothly during the winter. These 28 points will be carefully assessed by an expert heating and cooling specialist. It is important to note that most furnace manufacturers require a professional maintenance or tuning service done by a licensed technician every year.
+GST & $21.45 MATERIALS, TRAVEL/DISPOSAL FEE
Subject to availability. Free disposable air filter with a furnace tune-up. Add $32.50 to any service call for a humidifier filter. Valid for 1 furnace only, additional furnaces are charged at $99 per furnace. Standard makes & models. All parts and additional services are charged separately. GST & $21.45 Materials, Travel/Disposal Charge not included. Some restrictions apply call for more details.
What do we check in our tune-up?
1. Thermostat check
2. Furnace operation check
3. Air filter check
4. Temperature rise check
5. Gas pressure check
6. Mark fuse/switch for furnace power
7. Gas safety check
8. Gas line check
9. Clean pilot or flame sensor
10. Clean burners, and transfer ports
11. Air-fuel mixture inspect/adjust
12. Combustion air check
13. Motor cooling ports cleaning
14. Motors lubrication
15. Main blower motor check
16. Vent motor check
17. Shaft and bearings check
18. Belt check: condition, tension, and alignment
19. High-pressure safety check
20. Heat exchanger inspection
21. Vent system inspection
22. Pressure switches and vacuum lines check
23. Condensate line/trap check
24. Vent damper check
25. Ignition system check
26. Exterior unit check
27. Leak test: press tap, union, fittings, and shutoff
28. Carbon monoxide test
Why do a furnace tune-up?
Furnace manufacturers all recommend annual inspections and a proper furnace tune-up by a qualified furnace technician.  Many include language mandating in their warranties that damage to the units caused by improper maintenance is not covered under warranty. therefore units that are not serviced annually could have their warranty suspended.
Legal benefits should not be the main reason why do your annual furnace tune-up. A well-running furnace not only guarantees you peace of mind but also means you can avoid costly furnace repairs. Our 28-point signature tuning will pay itself on energy savings alone during the cold months.
When is the best time to do it?
We recommend our clients to book this service during the spring and summer months as our technicians are less busy and can easily schedule the appointment to fit your schedule and not ours.
AIR CONDITIONING TUNE UP
16 Point Complete Tuning
FURNACE REPAIR
Expert heating repair services
DUCT CLEANING
Professional Furnace and Duct Cleaning Services

A lot goes behind the scenes
Alberta Home Services is proud to adhere to good practices, hiring standards, safety, and guaranteed results. All of our technicians are vetted, screened, and trained to provide a  quality service every time. As mentioned, we adhere to strict safety protocols to provide you with peace of mind when hiring Alberta Home Services.
Alberta Home Services has been awarded multiple times as the best furnace and duct cleaning and carpet cleaning services through our daughter companies since 1986. We have the recipient of the Consumer's Choice, Calgary Herald and Sun Reader's Choice, Homestars' Best of Calgary, Top Choice, and many others as well as being the first member of NADCA in Calgary and rated A+ by the BBB since 1986.